"A person's a person, no matter how small."
– Dr. Seuss
Pathways Preschool is a place where children ages 3-5 years old can come together to learn and grow in both academics and their understanding of the world around them. We offer a proven curriculum that meets Oregon state standards to prepare kids to enter into Kindergarten, while also providing an environment that promotes compassion and cooperation. From literacy to math, science, and art, children will have the opportunity to explore and develop their skills as they work individually and in small groups.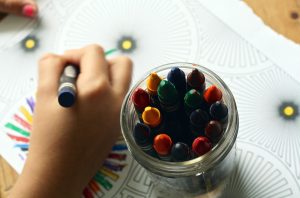 Each class is limited to 10 students with 2 teachers. We offer both Preschool and Pre-K learning. Classes will begin on September 28th!
Open House for the 2020 school year will be September 21-25. To arrange a time to visit the school, call Brandy Goebel at 503-360-7207 Monday – Friday 8:00 am – 5:00 pm.
Contact Us for More Information